Miss Iraq to Receive Ambassador For Peace Award After condemning Hamas & defending Israel's right to exist
onclick="javascript:window.open(this.href,'', 'menubar=no,toolbar=no,resizable=yes,scrollbars=yes,height=600,width=600');return false;">
title="Share by Email">
title="Send via WhatsApp!" data-action="share/whatsapp/share">
onclick="javascript:window.open(this.href,'', 'menubar=no,toolbar=no,resizable=yes,scrollbars=yes,height=600,width=600');return false;">
onclick="javascript:window.open(this.href,'', 'menubar=no,toolbar=no,resizable=yes,scrollbars=yes,height=600,width=600');return false;">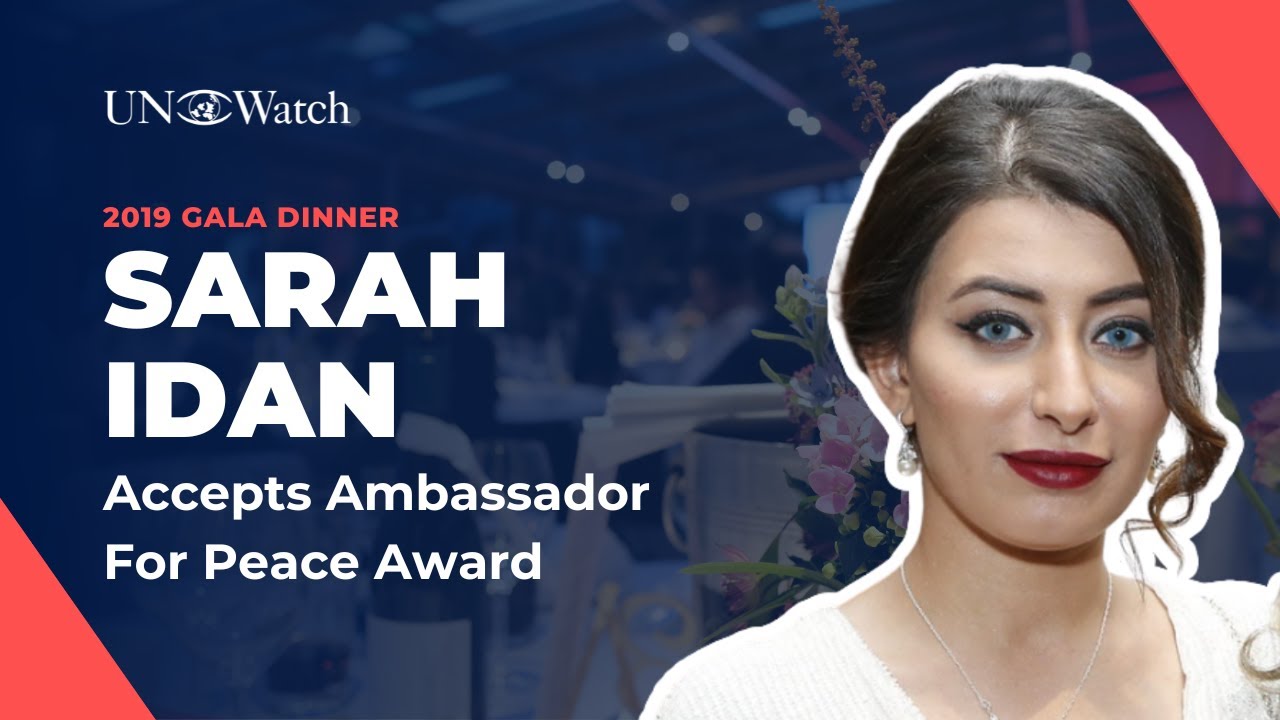 UN Watch announced that Sarah Idan, who as Miss Iraq in 2017 faced death threats for posting a photo of herself with Miss Israel, will receive the Swiss organization's Ambassador for Peace Award.
The prize will be presented to Idan at a Geneva ceremony attended by senior diplomats of the UN Human Rights Council, during UN Watch's 2019 annual gala dinner on Thursday, June 13th.
In the course of Israel's recent round of fighting against the terrorist organizations in Gaza, she condemned Hamas' use of civilians as human shields, called on leaders in the Arab world to confront reality and recognize that terrorist organizations in Gaza are an obstacle to peace in the Middle East.
The fact that director of Miss Iraq project Ahmed Laith refuse to call Hamas a terrorist organization instead a "government authority" takes opportunity to pay respect is appalling! He advocates for terrorism and should resign from his role as a mentor for young Iraqi women. https://t.co/hKUSDxzZQO

— Sarai (Sarah Idan) Miss Iraq (@RealSarahIdan) 12 ביוני 2019
Miss Iraq to Receive Ambassador For Peace Award After condemning Hamas & defending Israel's right to exist
Reviewed by
Voice
on
June 19, 2019
Rating: